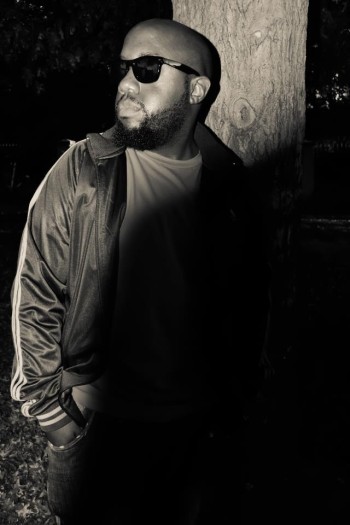 Incyt
Genre :
Hip Hop,
City :
Blantyre,
Country :
Malawi
Biography
Incyt is a hiphop artist from Blantyre, Malawi. With a growing passion of writing poetry from 1997, his first break in to the HipHop game in Malawi was in 2004 with the hit single 'Wats Real' feat South African based Zimbabwean artist 'Mizchif' from his debut album called "Making the Mark" recorded and produced by N-Y-EZI records in Johannesburg Owned by Siyabonga Mathe. In 2005, he released 'reasonable distance' from the his second album "Product of the city life" produced by
St Bosseratti aka 3rd Degree
and Dynamike. There after the streets and hip hop heads demanded the remix of reasonable distance feat Manyanda, Dynamike and
Lomwe
. Incyt brought in a versatile and lyrically intense type of content and delivery that had him compile and release the "265" Mixtape in 2007 that had Malawi's favourite rappers such as 
Lomwe
, Basement, Nameless,
Tay Grin
, Prolifik,
St Bosseratti
, Daredevils, Tappa 22 and Lawi. This brought a wider recognition of Incyt to the HipHop community. Since then Incyt has been silent in the HipHop Industry working on a new project called "From Game To Industry" produced by
Johnny Willz
,
D1
,
St Bosseratti
, Prayer and Goldfingaz. Recently Incyt has released his first volume of the 'NJUCHI MIXTAPE' that has featured artist such as Cyclone,
Abambo A.B
,
D1
,
3rd Eye
,
3rd Degree
and Heads of State.
For many years Incyt has been appreciated and recognized an artist with a passion for African Hiphop and representing the youth of today. Incyt's music is for the streets and from the streets, the music projects what happens in this day and age and generation of today's youth. Incyt touches on subjects such as Alcohol, Sex, Violence, politics, Romance and Spirituality. It took a lot of work and sacrifices for Incyt to be appreciated locally and internationally. Always working hard and bringing the matured educated sound in rap music and always maintaining his phrase in which his music is proof to: "HipHop LIVES!"
Discography
Singles
# of songs : 1
Genre : Hip Hop
Year : 2017
Country : Malawi
Type : Single
Label : Johnny Willz Music

It's All Love
# of songs : 1
Genre : Hip Hop
Year : 2013
Country :
Type : Single
Review : Incyt's first 2013 offering with a Jay Willz feature on a Dominant One production.


Office Hours
# of songs : 14
Genre : Hip Hop
Year : 2012
Country : Malawi
Type : Single


Njuchi Mixtape
# of songs : 14
Genre : Hip Hop
Year : 2011
Country : Malawi
Type : Single
Label : Kryptonium

Copyright © 2017 Malawi Music Mobile | All Rights Reserved. View this page on the
desktop site