ENSIGO Entrepreneurship Boot-camp

(www.malawievents.com)

Mon, 26 Aug 2019 @ ABI Bulding,African Bible Collage

- The African Business Institute, in partnership with Sa√Įd Business School, University of Oxford invites you for a 5-day intensive entrepreneurship bootcamp. Together with ABI entreprene...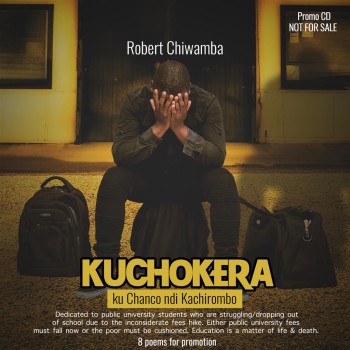 Robert Chiwamba
Genre :
Spoken Word,
City :
Blantyre,
Country :
Malawi
Biography
Robert Chiwamba is a poet who has established himself on Malawiís poetry landscape commanding a large following from both the youth and adults. A Unesco and European Unionís Skills and Technical Education Program Ambassador, Chiwamba is a tried and tested winner. For instance, Ngwazi Zazikazi, his duet with Sangie won EUís Europaid Devco Communications award having contested with acts from over ninety countries. To this he adds the United Nations womenís 2014 freedom from violence against women and girls campaign arts contest award and three chancellor college awards as best poet, Chiwamba has performed at all festivals in the country and has also had his story shared by the UNESCO youthís website.
Discography
Copyright © 2017 Malawi Music Mobile | All Rights Reserved. View this page on the
desktop site