Dali - Bayuum Thiii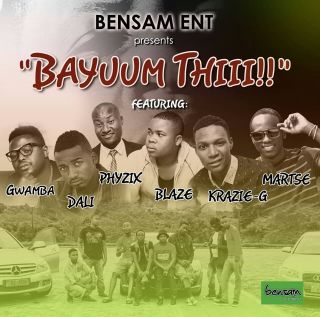 Bayuum Thiii
Album name :
Bayuum Thiii
Artist name :
Dali
Genre :
Hip Hop
Label :
Bensam Entertainment
Year :
2015
Tracklist
1 . Bayuum Thiii ft Gwamba, Blaze, Phyzix, Krazie-G and Martse
Review :
The much anticipated track by Nyamulira afro-beat star Dali aka Tech under Bensam Entertainment is finally out. The track was produced by renowned producer Janta of SU Records and features hip-hop big name Gwamba, Krazie-G, Martse, Phyzix and reggae star Blaze. Enjoy!
Rating :